Happy Kids Nanny Services
Taking care of your children is our specialty! Happy Kids is a nanny referral childcare service agency that provides CPR and First Aid certified nannies for the best quality childcare to our visitors as well as residents. We will work closely with you to match our nannies to your children, and can also arrange a meet and greet or a phone conversation with your nanny if requested.
LUXURY PACKAGE
Our luxury package is your hands-on full-time personal nanny/caretaker for the whole family. Your nanny will be at your beck and call and will come at your convenience.
:: read more about our luxury package
TESTIMONIALS
Anuhea, Hawaii's award-winning singer & songwriter
Happy Kids recently had the pleasure to care for the talented and beautiful singer & songwriters little one Ikena.
:: Read More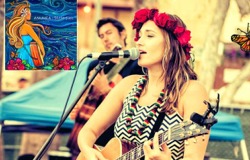 Aulani Babysitting Services:
We wanted to make sure that on our trip to Aulani, my husband and I ended up with a little bit of alone time.
:: Read More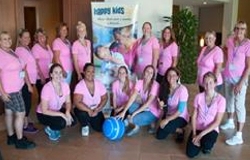 Happy Kids Babysitting Gives Peace of Mind to Kiwi Parents
"We are a family with two kids aged 8 and 2 and we've travelled a lot to all parts of the world. We have always used hotel babysitters with confidence, ensuring we get to enjoy some adult time once our treasures are tucked up in bed after a full day on holiday. Before going to Hawaii I researched babysitting options via the hotel, and found that all roads lead to full-scale babysitting and nanny services in Hawaii. Once my research was complete, I opted for Happy Kids as they have been around the longest and definitely had the best reviews online."
:: read full review
"Aloha Happy Kids,
Thank you so much for your understanding. Also, Carolyn Baker was AMAZING and was perfect for our Kids Camp! The families loved her"!
Mahalo,
Veronica Lovesy, SCMD
Senior Marketing Manager
Kukui'ula Kaua'i, Hawai'i
(Testimonial from The Ritz Kids Program Manager)
"I highly recommend The Happy Kids Nanny Service as a childcare provider for your many guests traveling with children. The nannies are very professional to work with and they provide quality childcare as well as lots of fun for your younger guests. Kelly Lightfoot goes above and beyond providing nannies at the last minute to anticipate your guest's wishes and needs."
"I wanted to thank you for the babysitting[at the 2011 Building Bridges Awards Dinner at the Marriott in Phoenix Arizona, That was the best arrangement I have ever seen."
:: read more testimonials