HAPPY KIDS GIVING BACK TO THE COMMUNITY
Children are memorable for varying reasons. The Mendoza boys, along with their parents, walked into our hearts from day one and will never leave. Dyna and Joseph Mendoza have two of the sweetest twin boys. During a recent stay on Oahu, two of our nannies watched Levon and Maceo. Levon has MECP2 Duplication Syndrome, a rare chromosomal abnormality. The Mendoza's had never left Levon with a caregiver outside of their regular routine. When Emerald met Levon it was a match made in Heaven! The boys fell in love with her and they had a fabulous time together, giving their parents the ability to spend time alone without worry. They played, read books, and created arts and crafts.
Happy Kids nannies come to us with many specialties. If you have a child with special needs or maybe one who needs an extra dose of attention, tell us about it. We desire to match nannies with families to ensure the proper fit and chemistry. Your child's safety and emotional well being are important priorities. To learn more about Levon's condition or to give a donation, please watch Levon's Light.
A Note from Levon's Parents:
"I just wanted to follow up and say, "Thank you - thank you - thank you!"
We couldn't have been more satisfied with both Emerald and Katiann!! They were both marvelous and the boys looked forward to seeing them!! Emerald was fantastic! She walked in with a huge suitcase filled with wonderful toys, books and arts and crafts! She even made a great collage with the boys on our last day!! Katiann was sweet and engaging with both of the boys and knew some great beaches and places for us to go and visit!
Thank you for such a wonderful service! It felt so great to know we had some excellent nannies lined up for our stay ahead of time -- and we appreciate helping facilitate the scheduling changes as well!!
I've attached some photos of the boys having fun with Emerald and Katiann :) We absolutely loved them both and they felt like family to us by the end of our stay :)
Feel free to use any of these photos on your site if you like!!
Thank you again!
We will be in touch for next year for sure!!
Mahalo nui loa!!!
- Dyna (Joseph, Maceo and Levon!)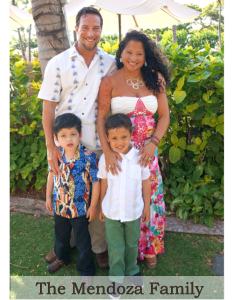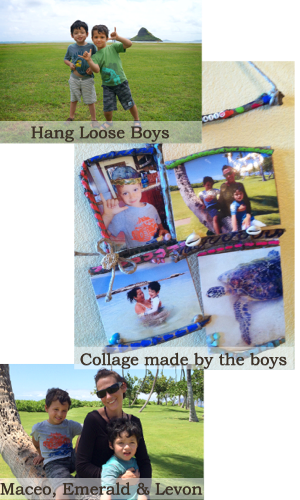 Another cause close to our hearts: http://ring14usa.org/
A recent client testimonial:
"Aloha Happy Kids,
Thank you so much for your understanding. Also, Carolyn was AMAZING and was perfect for our Kids Camp! The families loved her"!
Mahalo,
Veronica Lovesy, SCMD
Senior Marketing Manager
Kukui'ula Kaua'i, Hawai'i