THE HAPPY KIDS HISTORY
Happy Kids Maui was created in Maui in 1991 to fill the niche of providing temporary yet high-quality childcare providers to the children of vacationers so that the adult guests could engage in activities not suited for young children. While many of the Hawaiian hotels provided "kids camp" services, these camps were lacking in several ways. Firstly, the camps held limited hours and were mostly open during the daytime. Secondly, as is the case in many states, Hawaii State law prohibits hotels and resorts from allowing children under the age of 5 from participating in such camps. Finally, these camps lack the one-on-one attention that Happy Kids nannies provide. Whether due to physical or mental limitations or medical special needs, or simply because a child may be particularly shy in a large group setting, Happy Kids address these needs. Since Happy Kids is a nanny referral service, and not a drop-off center per se, Happy Kids nannies can care for children of all ages, 24 hours per day, 7 days per week—including all holidays.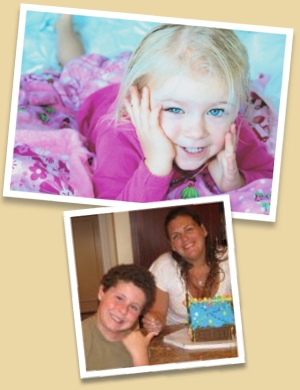 In 1998, Kelly Lightfoot took over operations of Happy Kids Maui, and in 2003, she purchased the company. Kelly had not only invested her hard-earned money, but she went full throttle--investing her passion for excellent customer service, her natural business acumen and her unparalleled ability to "match" the right nannies with the right families.
Happy Kids Today
As a direct result of Kelly's hard work and perseverance, Happy Kids has quickly expanded and now proudly serves clients in Oahu, Kauai, and the Phoenix, Arizona area--in addition to Maui. Furthermore, Kelly has brought Happy Kids to the business forefront by securing exclusive service contracts with some of Hawaii and the Mainland's most prominent luxury resorts and hotels.
Thanks to Kelly's dynamic personality and tremendous business skills, Happy Kids now has a significant media presence as well. Kelly has been quoted on Fox Business News and Happy Kids has been featured in high-end publications such as Hawaii Modern Luxury magazine.
With Kelly Lightfoot at the helm, Kelly has assembled an unstoppable team of professionals that makes Happy Kids the success that it has become. In addition to her crew of incredibly talented nannies, Happy Kids' staff consists of the best business, legal and technological professionals in the industry, including a former business professor from the University of California at Berkeley and a staff attorney/private investigator.
Happy Kids Nannies
In some areas of the world, such as the United Kingdom, the nanny profession is considered equivalent in importance as to that of physicians. Happy Kids also believes childrearing, even in a temporary, vacation setting, is one of the noblest professions in the world. As such, Happy Kids hires only the best, brightest and most professional nannies. Not only is it mandatory that each nanny hold an active certification in child and infant CPR and First Aid, each nanny must pass an extensive nationwide background check. Any criminal, civil or driving records that are discovered are further investigated by Happy Kids' in-house attorney/private investigator as a cross-check before any nanny is hired.
In addition, each nanny undergoes an in-depth training program, developed by Kelly Lightfoot herself, ensuring each nanny follows the best quality of care guidelines for any given situation that may arise while caring for children.
Happy Kids Process
The Happy Kids business process is brilliantly simple. Clients, who are either repeat, word of mouth or referred by hotel concierges, call the Happy Kids office requesting information on Happy Kids services and to schedule such services. The Happy Kids representative inquires about the child's or children's' likes, dislikes, special needs, etc. and gets a "feel" for the family overall.